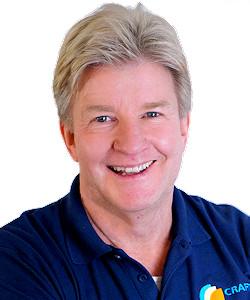 TEACHER - Harry is a Professor at the University of Applied Science in Osnabruck (Germany) and is study director of the Master of Science in Musculoskeletal Therapy program. He is senior IMTA Teacher of the International Maitland Teacher Association (IMTA) and founder of Cranial Facial Therapy Academy (www.crafta.org).
He successfully completed his Master of Science degree in Physiotherapy at the University of Leuven (Belgium). His thesis was on "The Neurodynamic Testing of the Mandibular Nerve: Reliability and norm-data" (https://www.kuleuven.be/kuleuven/) and ). In 2005 he received his PhD in Rehabilitation Science from the Staffordshire University (UK) (https://www.staffs.ac.uk ).
He directs several musculoskeletal research projects and works part-time in his specialized clinic in Ootmarsum, The Netherlands (www.harryvonpiekartz.com). He published 4 Books in 3 languages and more than 90 peer-reviewed articles in the field of physical therapy, pain and motor control (https://www.researchgate.net/profile/Harry_Piekartz2). He is specialized in neuromusculoskeletal assessment and treatment of head-neck face impairments and pain.
Related