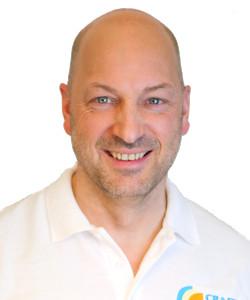 TEACHER - Michiel Trouw is a Master manual therapist and an extended scope physiotherapist. He graduated from the University of Utrecht (Netherlands) in 1992.
He is the owner of a physiotherapy clinic in Hengelo (The Netherlands), where he focuses on patients with complaints in the head-, neck-, face and jaw region and also with spinal problems. Michiel works one day per week in a specialized hospital (MST Enschede) as an extended scope physiotherapist.
After completing the CRAFTA® education, Michiel followed the CRAFTA® teacher education and is teaching this concept since 2011 in different countries.
Next to this clinical situation, Michiel is a Crossfit L1 trainer and loves active patients, who like to work on themselves.