Praktikum - Clinical Days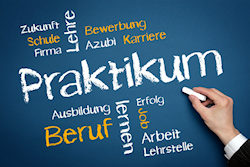 Clinical Days (Praktikum)
In this course the clinical reasoning and it's practical use in patient treatment will have priority. In three days the participants treat patients under supervision of the teaching staff.
Clinical patterns will be deepened; the central theme in assessment and treatment strategies in each patient will be discussed. Additionally techniques will be exercised again and the knowledge out of the modules will be integrated.
Theory and practice:
Deepening of the Clinical reasoning
Knowing and learning of clinical patterns – temporomandibular
Neuromusculoskeletal test tests for differentiation of different sources and symptoms
Repetition of techniques and palpation
Clinical exchange of experiences and discussion
Presentation of a patient case in front of the group
Treatment and patient management short and long term
Creating a patient orientated home program
Update, questions
Requirements:
Advanced course "Week 1" and at least one more CRAFTA®-Module:
Craniocervical-Course, KOKI-Course, Cervicoocular-Course
FAQ
This Course ..
Is approved as practical course, the participant receives points, which are obligatory for certification.
Is also for certified CRAFTA®-Therapists open, there will be offered X creditpoints